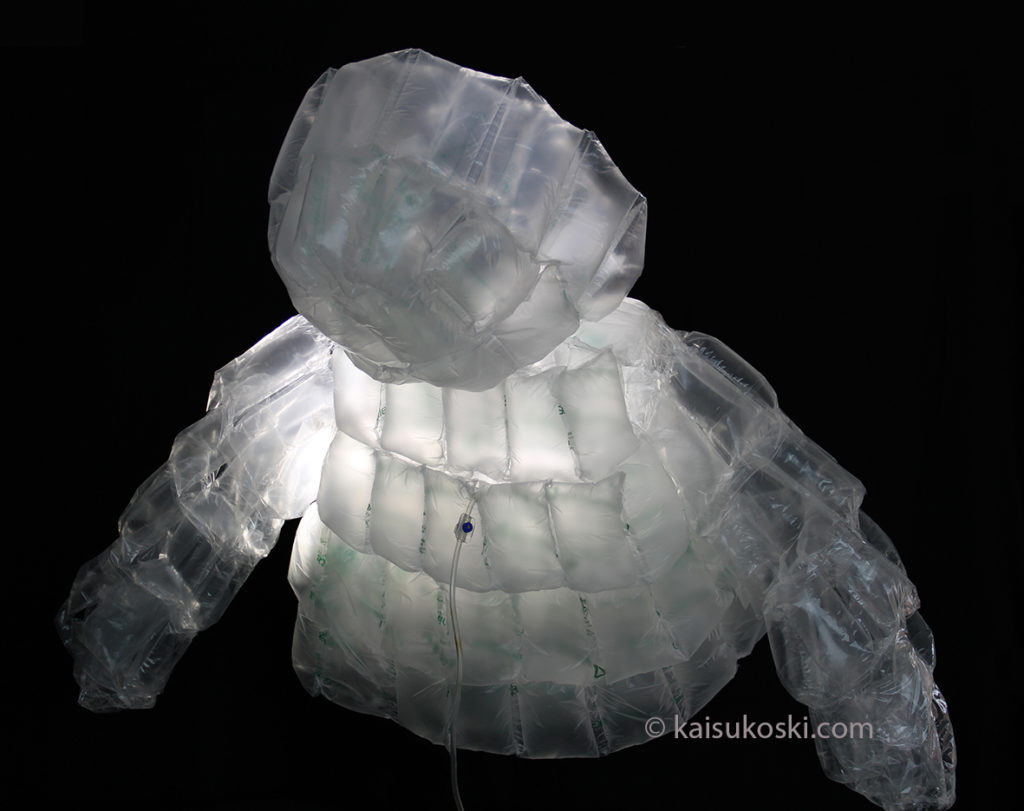 Installation (2021)
Materials: Air cushions (lock-down online orders), infuse bags
Measurements: 100 x 50 x 150cm
A pneumatic garment that creates a sensation of a hug without the proximity of another person. First prototype in a project exploring artificial empathy. To be used independently or with a friend (tube 1,5m).
Pneumatic function demonstration video